Refund Policy
Terms Of Services
Current Version : 1.9
CONNECT
To register, it's simple go on citywars.ca in Minecraft, then do the command /register 'password'
City Ranks
(JULY 7)
City Ranks!



That's right, now you can give citizens special City Ranks for the measly price of 10$ per two City Rank slots on the Citywars Shop! You can have an infinite amount of City Rank slots, depending on how many times you buy the City Rank perk!

Type /rank list ingame to see the list of available ranks! Is it missing a rank you want? No worries! Just contact a staff member and they can add your rank to the list!

You can only have as many active ranks as the amount of City Rank slots you've purchased. When a rank name is taking up a slot, you can give an infinite amount of citizens that rank with /rank set (id) (player). To change the rank in a slot, you have to remove the rank of every citizen that currently has that rank with /rank remove (player). This means that if you've reached the cap for the amount of ranks for your city, you'll have to remove the rank name of everyone in the city with one specific rank to open up a slot. To see the list of citizens that currently have ranks, type /rank check. The color of the rank is dependent on the City Type your city has.

City Ranks make cities very unique and help with RPG elements as well! Have fun mixing and matching the ranks to create the best structure for your city!

---
SHOP UPDATE
(JUNE 27)
Donation perks galore!

The CityWars Shop is filled with loads of new donation options! From ninjas to hats, the Shop is packed! Here's a run through of all the new perks:

Ninja Jump!

Ah yes, the long-awaited Ninja Jump! Soar into the sky like a ninja by right-clicking on glowstone dust! Make your friends jealous of your awesome ninja skills!

Auxiliary Spawn!

That's right! A second spawn for your city! It could be used for a plot area! Or maybe a raiding outpost! Whatever your heart desires!

Easy Recruiting!



Citizens, citizens, and more citizens! That's all you'll be saying once you've bought the Easy Recruiting perk! Simply type /recruit to send a message in chat inviting players to join your city! Think of all the new recruits!

Diamond/Iron Hats!

Ever wanted to wear a huge hunk of precious minerals on your head? Me too! And now you can, with the Diamond and Iron Hat donation perks! Type /hat (diamond or iron) once an hour to receive a Diamond or Iron block on your head!

City Color Interface



Are you ashamed of your city's name colors, but don't have the cash to pay for each color individually? Do you want to be able to change your city colors seasonally? Or even daily? Then this is the perk for you! The City Color Interface allows you to change your colors for free, whenever you want! Now you can finally get that RAINBOW city name you've been dying to have!

$$$!

MONEY! You can never have enough MONEY! And now you can buy it on the Shop! Become the richest player around! Buy all the City Upgrades! Never worry about having all the money you need again!

Mob Disguises!

Disguise yourself as a mob with this donation perk! Sneak up on your enemies as a chicken! Spook your friends as an enderman! The possibilities are endless!

That's all the donation perks for now, but stay tuned for more donation options in the future!

---
Citywars Arena Grand Opening (JUNE 23)
The grand opening of the Arena is this THURSDAY with a special Tower of Power game mode! Tower of Power is essentially team King of the Hill. Each team must fight to the top in this game mode and hold the very top of the tower for 60 seconds. Winning Team receives the prize money split amongst them. The only other victory condition being the complete annihilation of the other team. Further rules are found outside the mob arena portal (found under hawkland) to the left. The current prize pool is 100k, however donors are free to donate money to Kryptyc and it will be added! ALL spectators will be rewarded with a diamond drop as well as a mob arena after the game.

THE GAMES
The first two of three matches will be reserved for CITIES. Cities please register your teams by contacting me in the comments below. Each city team needs 6 players, no more no less. The last game will be open to the community, please register the by commenting below by stating Community Match and your name. If I cannot get enough cities, then city matches will be converted into community matches

WHEN AND WHERE
The games will be held Thursday, at 2PM MST or 5PM EST in the Mob arena. Portal to the Mob arena can be found under hawkland. Hope to see you there!

Quick Tips
The mob arena is currently open so feel free to explore the map, the parkour, and the different methods of reaching the top! Keep in mind it IS a pvp area so there is a HIGH risk of death.


---
UPDATE
(JUNE 12)
Hey guys ! We made a quick update on the item shop plugin.

Fix
-All item have now their normal name.
-Enchanted book show their enchantment
-Tool and armor show their durability.
-Untouched item
-Potion show their duration and effect.
-Book show their owner and the amount of page.

New
/cw sign
This command will edit the sign you are looking at. Also if your name is on the 4th line of the sign you got the right to edit it event if you don't have the right to build.

If you edit your sign in a restricted area make sure to rewrite exactly your name because you will lost the access to edit your sign.

You can also combine this command with the bind tool to make your productivity higher. Here a example:/bind cw sign Special Sale !~This week only~20000~Darkirby3

---
CityWars Weekly
(JUNE 6)
Major News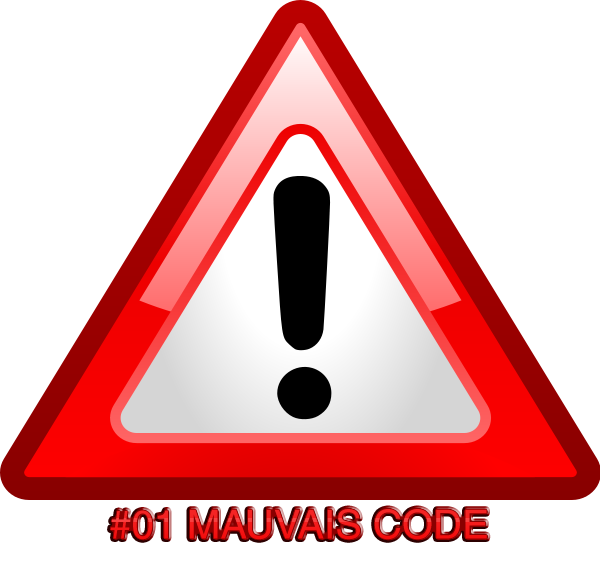 If you will recall a few maps back, the owners of Citywars tried to make a rpg element for the server. Many maps were made, a lot of work went into making it. Alas, there was just not enough time to make that dream a reality. After consideration though, the owners were not ready to give up on their dream. So after a few changes to the design, they came up with Vimon! A pokemon-esque part of Citywars where you can catch and train your own vimon. Please follow the link for more details!

http://citywars.ca/vimon-news

Trending

Sadly there will be no cwgag posted here due to lack of new content.


but have a pic of MrSquishy. Our squidly lord and savior.

City Of The Week



The city of the week goes to Seattle(but currently just Seattle) founded by _Koolflamez_. The city name struck him about a year ago and decided to name his city after the real one. Seattle has a medieval building style, with a slight touch of modern, and they also settled on making the city of the military type. Their future goal is to become one of the great powerhouses of Citywars. _Koolflamez_ would like to shout to Kryptic "thanks for letting me continue to make money" and pkhajuria for "Helping make part of the city"

Build Of The Week



The build of the week goes to bobhero for his Mall, located in the city of cavebeta. There was no specific reason this was built, he just wanted to make it for dark. It took about a week to do by himself! The ownership of this build is confusing, he states, built in cavebeta but also belonging to NewYork as well.

Player Of The Week


The player of the week is krigare17. Ever since Map 1 krigare17 has been playing on the server, under different names no less. He enjoys building unique structures, as well as talking to his fellow player. krigare17 is currently leading the city NewYork! His fondest memory of Citywars was when he overthrew Blakehilli8 (Kryptyc) and taking over Templar when he went on vacation. A shoutout to wonderwaffe1448 for having one of the sexiest cities on Citywars!!

Birthdays
cwbossman's is on the 6th!
austin's is on the 8th!
deathornothing's is on the 9th!
awesomelias9999's is on the 11th!

If you have a birthday soon, message TheEnderDiseases or Quidward on the forums!





---
Summer Sale!!!
(JUNE 5)
Hello everyone, Beginning June 5th, all Citywars donation perks will be 15% off, allowing you will be able to buy all your Citywars goodness at its discounted price! The sale ends on the 15th of June, so stock up on those BVIPS, splurge on a Pocket Horse, and maybe invest in a moderately huggable Hero. Just don't squeeze too hard!
---
CityWars Weekly
(MAY 30)
Major News


There has been a new edition to the news team, Quidward! TheEnderDiseases and Quidward will be bringing you your weekly dose of news for the foreseeable future.

Trending


City Of The Week



The city of the week goes to Sanctuary founded by Artistbma. The city name went through many iterations and was originally going to be called Switzerland. However that name was one character to long, so they bounced around ideas before settling on Sanctuary. The city type is Economic. In the city most of the buildings are of a Victorian-esque style but with modern flare, mostly consisting of brick, spruce, and dark oak. Thier plans for the future is to keep adding citizens in the hopes of establishing businesses so RP citizens may further enjoy themselves. The city already has some establishments in place, such as: City Government, Military, Police Department, Detective Agency, Postal Services, ext. Artistbma would like to personally tell the community of Citywars that they should "Come check out our wiki page at http://wiki.citywars.ca/City:Sanctuary for tons of information about our city and how it functions!"

Build Of The Week



Build of the week goes to Twiggles for her museum of heads, in the city Sanctuary founded by Artistbma. This build has taken 6 weeks so far and is continually growing with each head. Twiggles said she made this to feel like a king and when she gets to 300 she will make a throne! She would like to personally thank all the people that sold her heads and that "I'd appreciate if anyone else would help me accomplish my goal of 300!"

Player Of The Week


The player of the week goes to CwBossMan. He has been playing in the server for about 2 years now. On the server he enjoys PVPing and attempting to catch hackers. CwBossMan, pkhajuria, and staii7 all co-run Sentinel. His best experience on Citywars was a few days ago when him and _Koolflames_ duked it out in a arena. His personal is that "If you think you are better then me lets 1v1 home boi experiences in citywars I have many... I think I might be one of the few people on citywars ever that pvp as much as I do legit."

Birthdays

max1116's is on the 31st!
AXE_CAN's is on the 1st!
austinc3's will be on the 8th!
Cyan_Fox's is graduating on the 5th!

If you have a birthday soon, message TheEnderDiseases or Quidward on the forums!
---