Super Microtransaction simulator Update

Hello Citywars !

The last 2 weeks were not dedicated to Citywars Savage like you know but now we return full time into our main project.

We might have the opportunity to get Super microtransaction simulator published by a studio so we took 2 weeks to polish many features of the game.

Here's the new trailer of Super Microtransaction simulator:
Like you can see we have a lot of new and cool features in the game. The map was fully redesigned and can you can now unlock new characters. There is a system of progress and you can now pick up powerups to boost yourself. The game feel more complete and is quite fun playing it with your friends side by side. Multiplayer will also display your play game username.

Advertising won't pop in your face anymore like cancer pop pop on website. It was one of the main concept since you are a dollar bill trying to avoid getting spent but we removed it since people didn't like it :P Advertising will only show if you die 5 times so if you are skilled you won't have to bother about any advertising at all.

Let us know what you think of the update. If you like it don't forget to give us a like on the app store. Every like/comment count. Thanks a lot guys. Time for us to return on Citywars Savage we are really excited to show you more.

We might open pretty soon a secret alpha test session where we will invite interested ones to test to our current build to see if everything work. So stay alert on the forum to know when we will open it. You won't be able to technically play since there is still a lot of missing features but this will be a good opportunity for us to check if everything run smooth.
We are going to Montreal Comiccon 2018
Hello everyone, it's now official we will be going to
Montreal Comiccon 2018
.
You will be able to come and meet us inside the
Indie Village!
Also there's gonna be a playable demo of the game for you guys to try. Every time we do a playtest it gets better and closer to alpha!
Come and check us out on
July 6-7-8 2018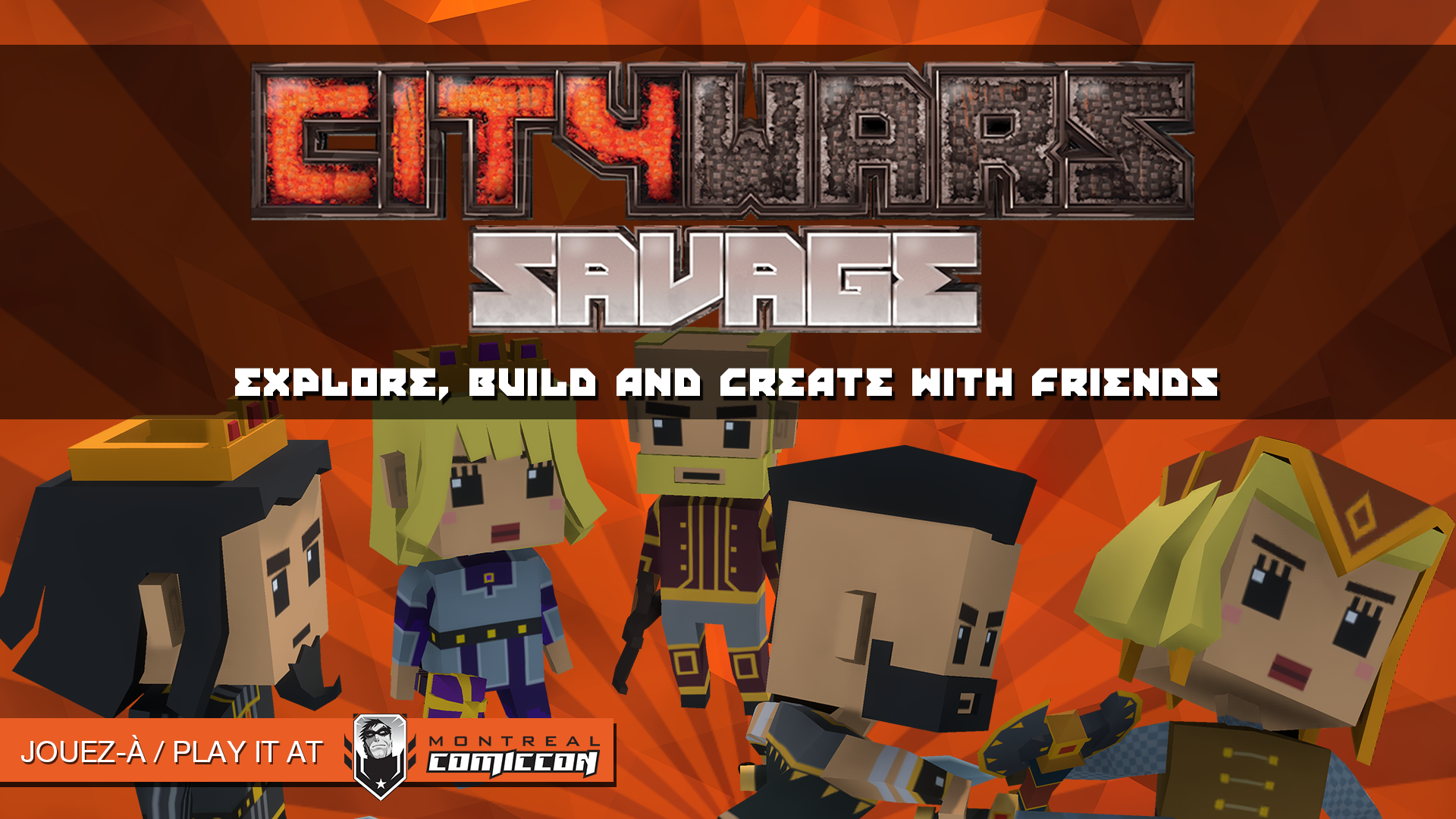 First Dev Log Video



Hello everyone. The last few weeks have been extremely beneficial for the project. We have successfully showed the game at CGX of Ottawa. This resulted into 2 crazy weeks of preparation to get everything ready and playable for the exposition. At the convention we get in touch with a lot of extraordinary and precious people. We also received a lot of useful tips from those who try our game. Like controller tips and bug reviews. We noted and will keep track of everything so we can upgrade the game and make it better for our future presentation.

In 2 weeks from now we have a second exposition at Montreal Comic-con. Again it will be a busy and challenging 2 weeks to get everything ready but still again we love being challenged.

Here's the video dev log created before the cgx to present the last modifications of the game.

Welcome to Citywars Savage
Welcome to our freshly new website. If you want to participate to our development just register in the subscribe section.
https://citywars.ca/subscribe
This will allow you to post on the forum and receive our monthly news.
We started to create our own video game since 2018. We are currently working on finding funding and being able to work at full time on this project.
What is this new project?
How to describe Citywars Savage in a few words? This is a Multiplayer Community game coupled with interactive and social mini games. Where the community take part of the development of the game.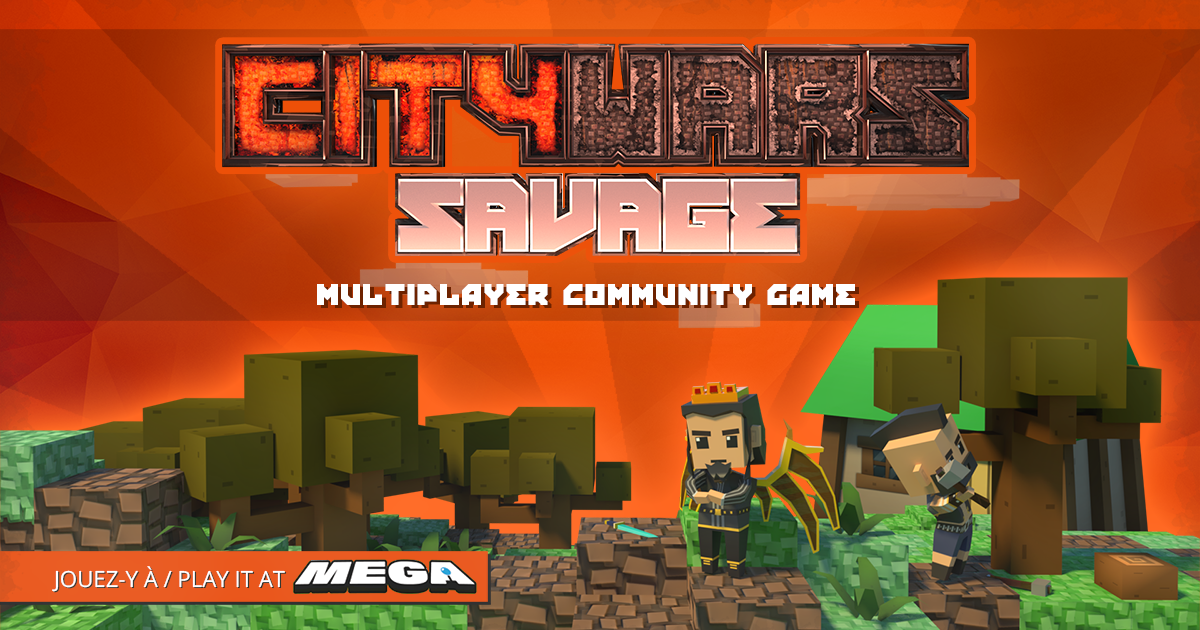 More seriously for those who are familiar with Citywars Minecraft we want to recreate a part of our plugin into its own game. Where the player is able to create and develop his own community. Build and develop his own city and much more.
The project is still at its beginning so if you expect to see a working and playable game pretty soon you might be disappointed since we plan to get a fully playable game in many years. If you are interested to slowly take part to the development of this project stay curious about our news and discussion we plan to open a public prototype in a few months so we can test with the community.
Our main goal for this project would be to build and create the tools to allow the community to express itself and help us to create the content in the game.
Thanks for staying with us after all those years and for the new folks, welcome to Citywars!