Saying hey
Saying hey
by
, 2019-03-05 19:27:17

Hey old friends how are you
I don't remember which Alt is smod. xD What was your main account ?
How it feel like greeting old member on the forum XD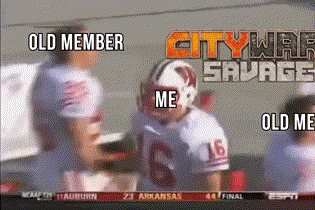 its me wonderwaffe im very old
Hey wonder ! Are you finally a engineer ? Last time we spoke you tell me you where studying to be one.
Haha hey dark, unfortunately not. I dropped out but i finished my carpentry apprenticeship and now i build and sell houses for a living. I barely have any time for games anymore :(
Oh i understand you so much :P. I don't have time anymore to play video game myself ironically. Event if i am a game developer XD

I worked a long time in carpentry before we open Citywars Minecraft. I really loved that job expect with our winter here in canada it transform that lovely job into a real nightmare stuff. That why i stopped.

At that time I was just building them the fact that you build and sell them proof your smarter ! Anyway engineering is boring so you make the right choice.


;)

Probably Skyped you more than anyone else on the server back in the day, good shit. Glad all is well down under.


Well Citywars Savage has a voice chat directly in-game. (Still fairly glitchy XD but soon should work properly) I hope we get to talk more in the future !
Hey flaze xx how are you doin.
When the server goes up ill be happy to stop by and have a chat. And if i got time ill start playin, ill keep lookin and checkin the progress in the meantime and looking forward to talkin to everyone